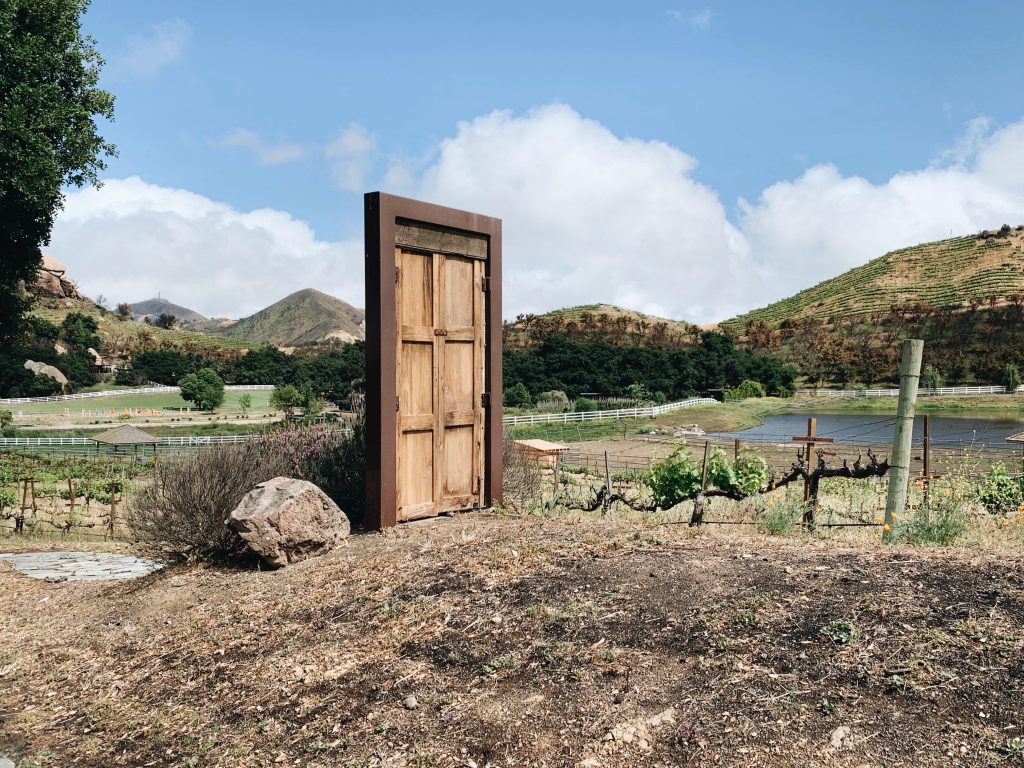 In this blog post, Taking Therapy Outdoors, meet 14 therapists who help clients heal in nature!
Prior to COVID-19, if you opened the door on the majority of therapy sessions, you would find a therapist and a client sitting opposite each other talking. Since the Coronavirus swept the globe, therapists are increasingly taking therapy outdoors.
Eco, nature and animal assisted therapists have always worked in the natural environment. From the creation of amazing outdoor therapy rooms to sitting on the deck or in the courtyard surrounded by nature, traditional therapists are now finding new ways to work with their clients outdoors.
The evidence for the efficacy of outdoor therapy is on the rise too. Spending time in nature helps to reduce anxiety, burnout, depression and stress. It boosts immune function and improves cardiovascular, respiratory and reproductive health. Being in nature fosters a deep connection with self, other and the earth. It teaches us about the natural rhythms of life and the seasonality of all living things.
I hope you enjoy these outdoor therapy rooms and spaces, and learn a thing or two about nature therapy.
Licensed Marriage and Family Therapists, Specializing in Clinical Art Therapy, Ecotherapy, and Somatic Therapy at Reviltalizing Minds Project, Malibu, California. At Revitalizing Minds, we are colleagues and friends, and together we have a passion for creativity and a wealth of experience in the creative arts field.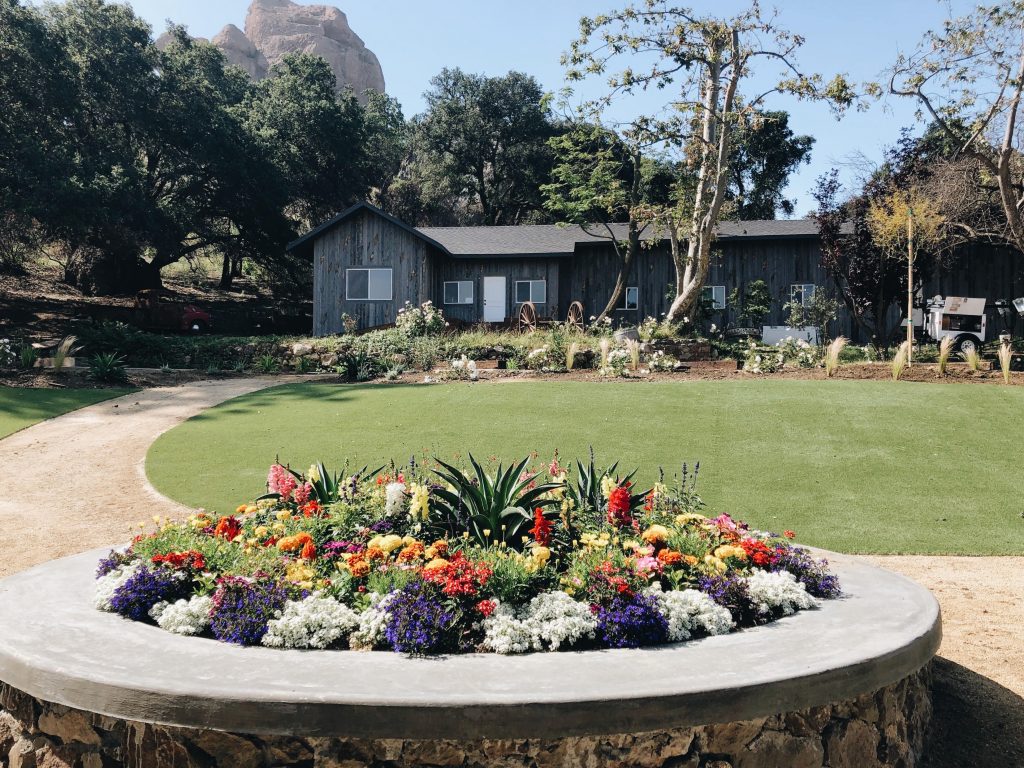 Revitalizing Minds Project's mission is to enhance the lives of individuals who may be facing difficulties in life and difficulties with managing their overall wellness by using the creative arts therapies along with traditional therapies. Blending conventional and alternative approaches, we draw a variety of styles and techniques to incorporate what will be most helpful for each client.
Wellness includes mental health, physical health, nutrition, and being provided with a communal support system. At RM Project we work with each client to help them build on their strengths to identify and achieve those life goals.
Our intention with our space is to create a warm and inviting vibe to allow our clients to connect their physical bodies with the living world around them.
We want to inspire change, growth, and new perspectives. The simplicity of the nature that surrounds us, serves as a great reminder to help us help our clients slow down their fast paced lives, ground themselves, and encourage them to dig deeper in the exploration of the internal self.
There are many facets about our space that are special to us, and we find that as more clients come to us they each find their own meaningful piece for themselves.
You can connect with us on Instagram at Revitalizing Minds Project
Clinical Professional Counselor in Freeport, ME (unceded territory of the Wabanaki).
I am an ecotherapist who works in deep relationship with land to support healing, both for my clients and for the earth. I enjoy working with people who want to make the world a better place and who are struggling with loss, transition, self-worth, sense of purpose, or ecological grief.
These images are from a few different trails that meander around a tidal river.
The river and tide are the most consistent elements of my 'office'. I also have an indoor office space for intakes, particularly vulnerable work, and extreme weather conditions.
I (and my clients) love that no matter where my office is on any given day, there are an infinite number of 'co-therapists' all around: trees, animals, water, etc. There is something magical in working in a space in which client and clinician belong equally and in which clients are able to choose where and how they move.
Very often, clients naturally gravitate towards wooded areas for introspection and river and oceanside for more expansive, exploratory work. Working in a shared space that allows for freedom of movement is an essential part of the way my clients learn to understand and trust themselves. It also allows them to form relationships with the natural world that are accessible well beyond their therapy session. These relationships, I hope, are healing for both people and the planet.
Thanks to Resonant Photography for images. See more on Instagram.
You can connect with me on Instagram.
Counsellor in Manly Vale, Sydney, NSW, Australia
I bring my love of the natural world into my work by offering 'Walk & Talk' sessions to my clients. I have a special interest in addiction recovery and healing the harmful life experiences that often lead to addiction. I also have a heart for preventing addiction in young people. I welcome students 16+ whose mental health is compromised by exam and study pressures, family and relationship issues. I focus my work on supporting my clients to design a life that is meaningful to them.
The Dam is one of nature's surprises. Swans, ducks, water dragons and short-beaked echidnas have made my office home!! Wildflowers, ferns, eucalypts and water lilies immediately quieten our thoughts.
Walking makes it easier to discharge difficult emotions and move the stuckness or hopelessness we may be feeling. The openness of the space feels freeing. The seasons show us that change and renewal are part of life.
My clients love the freedom in my outdoor office! We walk at their pace, we use objects of nature to inspire, animals to teach us about our nervous systems and the whole environment to care for ourselves holistically.
They love that we walk side by side without the intensity of a closed therapy room. They are outside, away from their phones, computers, noise, clubs and pubs. It is a healing place. A place that they can return to anytime out of session. The 'feel good' at the Dam helps them to heal their emotional past, explore what matters in their lives and commit to congruent actions. Nature inspires.
You can connect with me on Instagram.
Integrative Psychotherapist, Trauma Specialist, and Trainer for Online Outdoor Psychotherapy in Liscannor County Clare, Ireland.
I live and work in private practice in County Clare on Ireland's 'Wild Atlantic Way'.
My therapy room faces the sea on one side and the rolling fields to the top of the famous Cliffs of Moher on the other.
In 2015 I completed a MSc thesis on integration of Nature and Psychotherapy and I have been offering outdoor psychotherapy to my clients ever since. I am very lucky to have both coastal walks and a river in a wooded area very close to my therapy room so I can easily mix and match between doing sessions in my room or garden, online, or at nearby outdoor venues.
The pictures I've chosen are all taken in exact spots where I have had sessions and give a good representation of my outdoor therapy venues. I enjoy looking out for new walking and sit spots for my clients to explore their inner process while being held by the outer world!
I find that in response to taking sessions by the sea clients often mention feeling more enlivened and having an increased sense of freedom. They are in touch with the elements and wildness of nature. Their bodies may feel more expansive and they may make contact with being part of something bigger.
The Atlantic breeze (or gale!) also very much brings people to being in the present and holding a dual awareness. As one client said 'when we are outside getting blasted by sea air and passed by low flying sea gulls, it makes me realise that I am here, not in that moment again, and I am safe'.
When working in the woods by the river, my 'co-therapist' nature, offers many sensory experiences in what many see as a contained and secure environment. There is a vibrancy of colour, textures, movement, sounds and smells which help many clients with mindful practice, somatic awareness, use of metaphor and meaning making.
You can connect with me on Facebook
Blog Author and Founder of The Psychosynthesis Centre. Cert. Professional Supervision (Clinical), MA Psychotherapy, Dip. Therapeutic Counselling, BSW.
I am a psychotherapist in private practice on the Northern Beaches of Sydney, Australia and the founder of The Soul Centre for women who are seeking to recover from early childhood trauma, disordered eating and the trance of unworthiness. I offer workshops for women and therapists in eating psychology, and transpersonal and Psychosynthesis psychology which includes continued professional development workshops in eco/nature therapy, inner child, subpersonalities (the forerunner to Internal Family Systems) and dreams, symbols and visualisation.
Here are some photos of my outdoor sacred therapy space. The Dam is a 5 minute walk from my front door and I love coming here to work, and walk and talk in nature. There are waterfalls, creeks, wildflowers, stones pathways like the one below, boardwalks through nature doors and many different types of bird such as the Kooaburra.
One of my favourite books at the moment as I home school is Wild Things. I often take my kids into nature and we 'bush school' rather than home school! I suppose the activities in the book are aimed at kids but I often make nature based art for myself and with clients – spending time in nature and making nature based art is a wonderful resource for healing the child within.
You can see some of the creations I have made from Wild Things in the collage of photos above: watercolour nature painting, a nature mandala, a Goddess wand and my 'Secret Garden' mirror which is going to be hung on the wall in the garden outside my new home office.
Nature always has something to teach us. The day that I took the photo in the above collage, there were two 'noisy' people talking on their phones and I could feel my body feeling extremely agitated. All of a sudden, a Kookaburra landed on the tree above me and started to laugh. What else was there to do but laugh? My nervous system was immediately regulated through the laughter. In my own therapy later that week, I relayed the story to my therapist and she took me back to this spot through visualisation. The Czech witch I have hanging in my therapy room appeared sweeping and clearing the space around me. After my therapy, I collaged using the photos I took at the dam, the native flowers and the kookaburra that landed on the branch above me. I return to this collage often to deepen my own process and as a way of bringing nature from the outside, inside. Making nature collage of flora and fauna is also a process I use in my therapy practice with women.
There are many ways we can use nature to heal without even being in nature. Take the above image for example – what does it evoke for you?
You can connect with me in my group for therapists Opening the Door on Private Practice.
You can also join the wait list for my eco / nature therapy and other transpersonal courses.
LMHC, QS, Licensed Mental Health Counselor and Qualified Supervisor at Dahlia Wellness, Elkton, Florida USA.
I am passionate about providing a safe space for all gender identities and expressions, supporting previously incarcerated individuals, and working with survivors of trauma and abuse. I welcome children, adolescents, caregivers, and the LGTBQIA+ community to my space on a regular basis. I enjoy working with individuals involved in the foster care system, individuals maintaining recovery from addiction, and previously incarcerated individuals.
I founded Dahlia Wellness LLC during the COVID-19 crisis to provide a safe, face to face therapeutic experience that incorporates connection with self, nature, and the sentient animals involved in the equine assisted therapeutic intervention program on site.
I set out to create a relaxed, open, casual and private brave space for clients who were unable to safely access telehealth services. Clients in already stressful home environments were experiencing less privacy, increased conflict, increased demands, and many were temporarily unable to access care while their doctors and therapists scrambled to get telehealth up and running.
I would describe the space as old florida ranch meets shabby chic – sheltered by oak trees dripping in moss you have a view of ferns, palms, and the animals grazing freely. You can hear goats, cows, horses, and roosters. The furniture in the space was gathered frantically from swip swap (a community second hand page where you can sell your own used items for pick up) within 2 days of me booking my first client (haha!).
I have wooden windchimes that were a gift from my father hanging off one of the branches of the oak that provide shade for my office. My father has since passed, and my husband keeps re-staining the wood to help the windchimes last. My father taught me the value of being still in nature, and it grounds me and keeps me connected to my clients when I hear the gentle knocking of the wood together in session.
To ensure that my office was COVID-friendly, I also added a little hand washing station that includes items crucial for being comfortable outside in Florida- sunscreen & bug spray!
Clients have expressed gratefulness just to sit out in nature during times of quarantine and love to interact with the animals. My 2 year old donkey, Love Bug, is a big hit. She thinks she's a lap dog and loves to be pet.. The animals provide an opportunity for individuals who may normally be resistant to connection with a person a safer avenue to connection. The space lends itself to stillness, there is so much to take in using all of your senses that it creates an instant mindfulness moment when clients sit down and look around them!
This space is temporary and is wonderful for the fall, winter, and beginning of spring in Florida. I am rehabbing an old school bus for use in the summer – the Florida heat can be intense!
You can connect with me on Instagram.
Counsellor and Wellbeing Coach in Erina on the Central Coast of NSW, Australia.
I offer walk and talk therapy sessions to combine the benefits of physical exercise, talking therapy and being in the great outdoors for people looking for something a little different from their counselling experience. These therapy sessions are offered to men and women over the age of 16. I also run monthly wellbeing workshops combining stretching, relaxation and group counselling at a local gym.
The Central Coast has many beautiful walking tracks, beaches and lakeside spots that I take advantage of to encourage my clients to get out of the house, enjoy some fresh air and get moving – this helps to develop a greater mind/ body connection through exercise, counselling and coaching.
We can learn so much from spending time in nature. For example, here I am barefoot in the sand and thinking about how everything we do and everything we say has a ripple effect. I'm sending out ripples of kindness, compassion, understanding and connection and remembering to include myself in that!
My clients love having access to this service and say it is a great alternative for anyone feeling uncomfortable or scared by counselling in a private room. It feels less confronting because it's like going for a walk with a friend.
You can connect with me on Instagram
I am a Licensed Professional Counsellor, Nationally Certified Counselor, Licensed School Counselor and owner of Counseling Outside of the Box, LLC. I specialize in working with children of all ages and have been doing so in some capacity for the past 17 years.
I have created a safe and cozy place for my clients on my farm in Wisconsin. My outdoor office space was created from the shell of a former corn crib and offers a relaxing and therapeutic getaway on warm summer days. It is set back by a row of trees with views of the farm field as well as my barn.
I utilize many age appropriate interventions including the fairy garden pictured below to help support my clients in working to achieve their mental health goals. Some of my favorite therapeutic interventions are using nature, therapeutic games, bibliotherapy, CBT, psychoeducation, art projects as well as incorporating sand tray and miniatures into client sessions.
It is of the utmost importance to me that I provide a safe, cozy and caring environment that my clients can thrive in. I am so grateful and blessed to be able to do this type of work. It is in my soul to help others and support them on their mental health journey.
You can connect with me on Facebook.
Dip. Couns, MBACP, Counsellor in Brentwood, Essex
I am a therapist with over 4 years experience, including Walking and Nature Therapy. I specialise in bereavement, trauma, anxiety and depression.
Walking and Nature Therapy has been a passion for many years and now represents over half of my practice. The natural world is an integral part of my practice and I have more recently started training as a Nature Guide and training for other counsellors who are wanting to take their practice outside.
I think the thing my clients enjoy about working outside is the space and feeling of freedom, there is no judgement or expectations in the natural world, we can be closer to our true self. In my work I seek to make a connection with my clients, in turn they may then feel more connected or seek to build connection with themselves and the people in their life.
Nature I feel helps us to expand that connection to the world and helps us to feel a part of something bigger than ourselves.
There are many benefits to walking and nature therapy sessions including lowering heart rate and blood pressure, and the release of feel good endorphins. Research has shown that trees release essential oils called Phytoncides which affect our nervous system in lowering our levels of the stress hormone Cortisol. The woodland soil has also been shown to contain microbial life which again supports a healthy immune system.
You can connect with me on Facebook
LMFT, CSAT-S, CPTT-S, MBATT-S, Licensed Marriage & Family Therapist in Glendora, California & Cambria, California US
I am the founder of Growth Counseling Services specializing in mindfulness based therapy, betrayal trauma and sexual compulsivity. I provide telehealth and nature based therapy to individuals and couples within the state of California. In addition to my clinical work, I am a teacher and the author of, "Healing from Betrayal", and "The Creative Clinician: Exercises and Activities for Clients and Group Therapy", and the co-author of "Facing Heartbreak: Steps to Recovery for Partners of Sex Addicts."
I love supporting my clients through telehealth sessions in confidential natural settings, from my private deck overlooking the meadow where birds sing, deer graze and foxes play, or in the backyard which is a peaceful and private setting that clients share is deeply relaxing.
I also do quiet walk and talk sessions. Drawing from nature, we use the wind, the waves, the fog, plants and flowers as a way to deepen the clinical work, especially through mindfulness practices, intentional presence, and guided imagery.
Sometimes whales or dolphins will greet us during our time together, or a squirrel or curious kitty will join the session. Clients often share that the combination of psychotherapy, nature, and movement has more deeply supported their healing process, especially with complex trauma.
You can connect with me on Facebook.
Accredited Mental Health Social Worker and Certified Equine Assisted Therapy Practitioner at Thrive for Life Therapies.
My aim is to create a unique and holistic mental health service to support people not just to survive but to thrive for life. My work is trauma informed and the therapies I provide include EMDR and equine assisted therapies. I work with children and adults across the life span. My passion is helping people heal trauma, step out of survival mode and learn to thrive.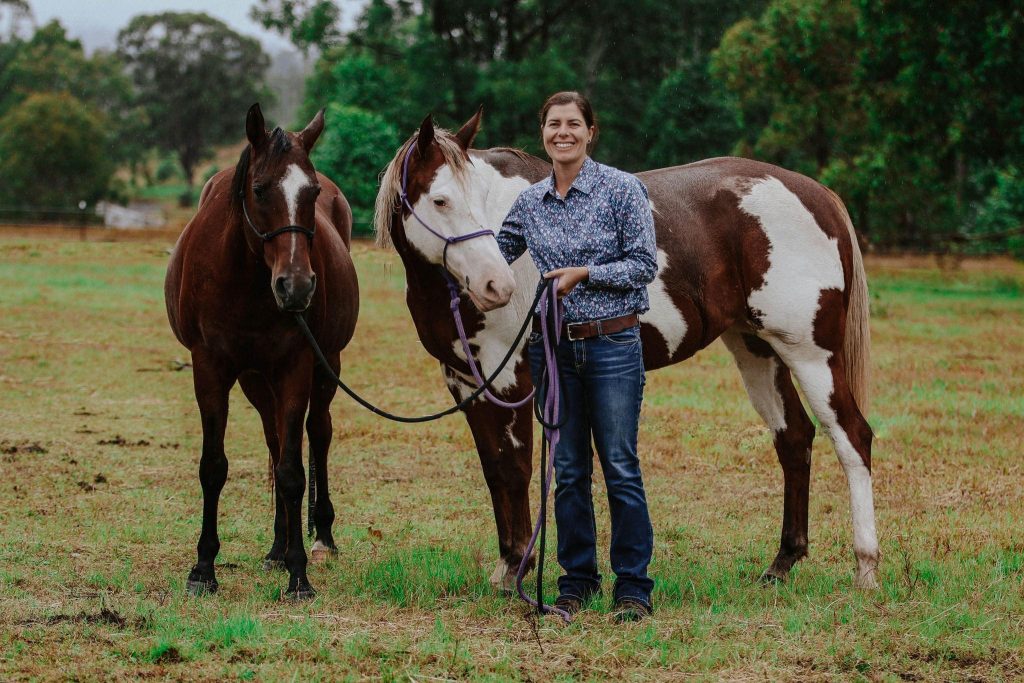 I have spent most of my life around horses and have always known of their healing power. Many people find simply being in the presence of a horse to be therapeutic.
Often our awareness is anywhere but right here.
This constant mental noise impacts our ability to be present in the here and now.
Horses, in contrast to humans, live in the present.
They are completely aware of what's happening around them in their environment, with their herd and what they are feeling on the inside.
Spending time with horses can support people to experience being present in the moment.
This is one of the many trails that the horses love to ride through.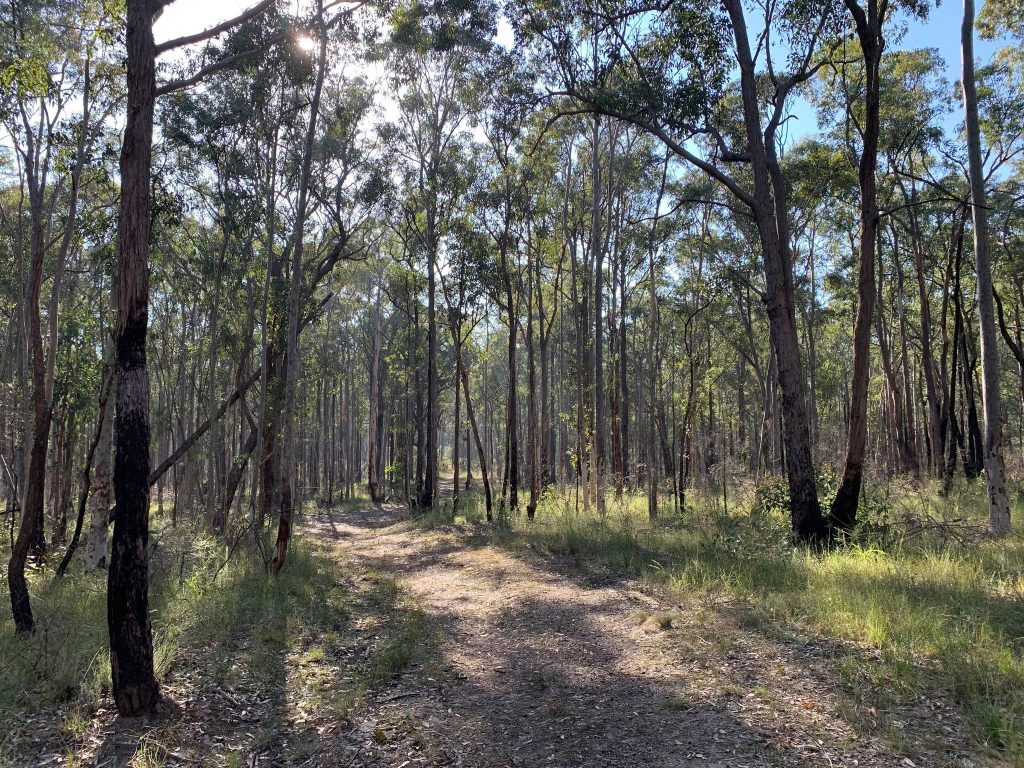 You can connect with me on Facebook.
Stephanie Sorrell
MA Psychosynthesis Practitioner, Clinical Support Worker and Author. I am passionate about working with – and writing about – the spiritual dimension of life and the natural environment.
I live in Cumbria in England and this is the view from my work space window… I'm looking at it now as I type! Each year V's of geese migrate backwards and forwards across the reservoir. It is an amazing sound to hear them passing overhead.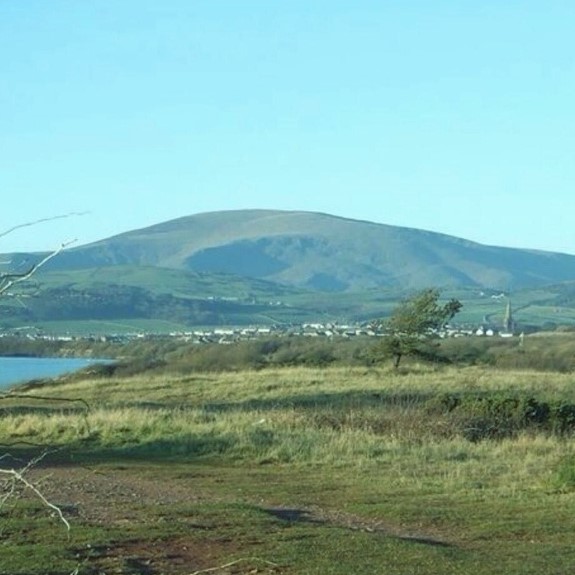 In my book Nature as Mirror, I talk about the natural cycles in our lives and the reflection of our own inner process in nature.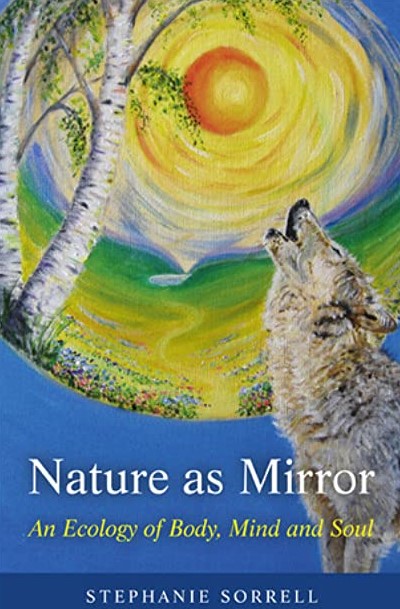 You can connect with me through my books, available on Amazon.
Divorce coach for men and counsellor at Divorce Cowboy.
After my separation in 2019, I decided to become a counsellor and support other men going through separation and divorce. Now, as a divorce coach, I'm guiding men through separation, helping them to develop emotional resilience, grow inner strength and find their truth. I do this through walk and talk sessions in the paddocks of the Dandenong Ranges, Victoria, Australia. Sessions include work with healing horse energy.
The sessions start with a walk and talk from the bottom of the paddock to the top. This is a valuable time for clients to step out of their minds and into their bodies. It's also a good time for me to explain about the sessions and align expectations.
From the top paddock vantage point, the world can be viewed from a different perspective. Mountain range, sky, clouds, and trees reveal themselves, inviting a new outlook on life and a fresh look inwards. This is the spot for some deep work, uncovering the challenges and exploring solutions. It's a very special spot.
People often describe the place as a portal into another world and say they feel calmer, grounded, and clear minded during and after the experience. For me, the paddock is my meditation place. A place where I can just be. It's a natural healing facility, deeply connected to the elements and the human spirit.
While descending we'll introduce ourselves to the horses. Highly intuitive, emotionally intelligent, and often described as a mirror to the human heart, they act as emotional anchors. Just by being next to a horse is reported to contribute to deeper breathing and quieting our minds.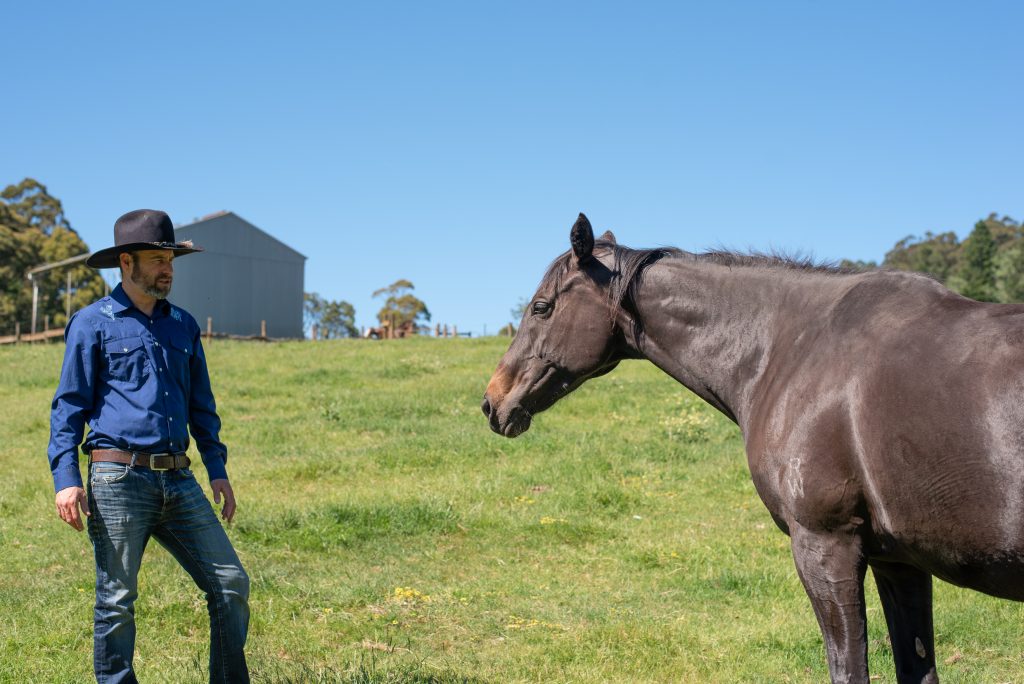 You can connect with me on Facebook.
.
Psychotherapist and Clinical Supervisor in Hertfordshire, UK.
I trained in Psychosynthesis – a transpersonal psychology and offer Equine Facilitated Psychotherapy (where horses help people to heal and understand themselves at depth – no riding is involved) to adults and groups in some of the most wonderful spaces in Hertfordshire, England where I live.
Here are some outdoor natural spaces that I am incredibly lucky to live nearby. These outdoor spaces have increasingly become my 'therapeutic rooms', where clients and I meet together to experience the nurturing and containing aspects of nature and animals.
Increasingly I find that these places help others to unpack their pain – to feel safe and connect with the endless metaphors that nature offers our imaginations.
These are places that I work in but also go to to self-care and recharge my own batteries, an essential part of being in the helping professions.
You can see the changing seasons and some of the meaningful connections and relationship that humans can have with horses. Such beauty is life sustaining through pain and difficulty and is a mirror for the healing love of what is sometimes called a 'Higher Consciousness' that can help us to feel a sense of belonging and to evolve exactly as we need to.
I include a picture of my apiary nearby, as bee-keeping has been part of what sustains me in the psychological work that I do with others.
Here is a nature mandala I made in November 2020 in my garden.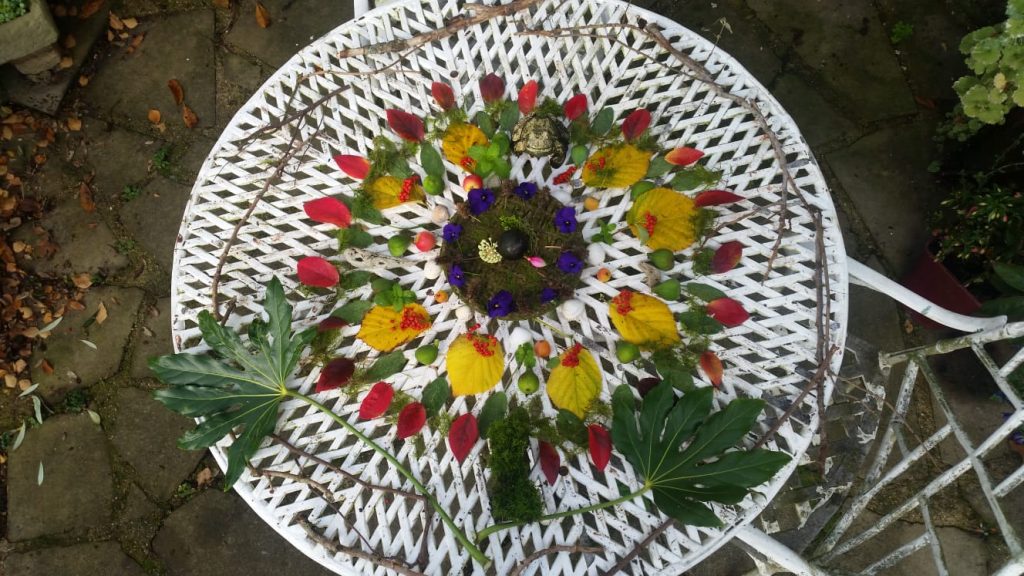 You can connect with me on Facebook.
Psychotherapist based in Fremantle, Western Australia and also online with clients from all over the country.
I am a Psychotherapist specialising in working with all genders and sexulaities, around the issues of self-worth, anxiety, trauma and body image.
On quiet, still, sunny days, I love holding online therapy sessions in my secluded, walled garden. There is a green, leafy canopy overhead, creating dappled light and a fresh, earthy smell underfoot.
I position the computer screen so that my clients can share in my view of luscious green leaves and dancing sunlight.
For me, working in this environment helps activate my ventral vagus nerve, facilitating a state of calm focus which allows me to be super present with my clients.
You can connect with me on Instagram.