Welcome to my guest post series: A Day In Private Practice. Meet Psychotherapist Tracey Mansted!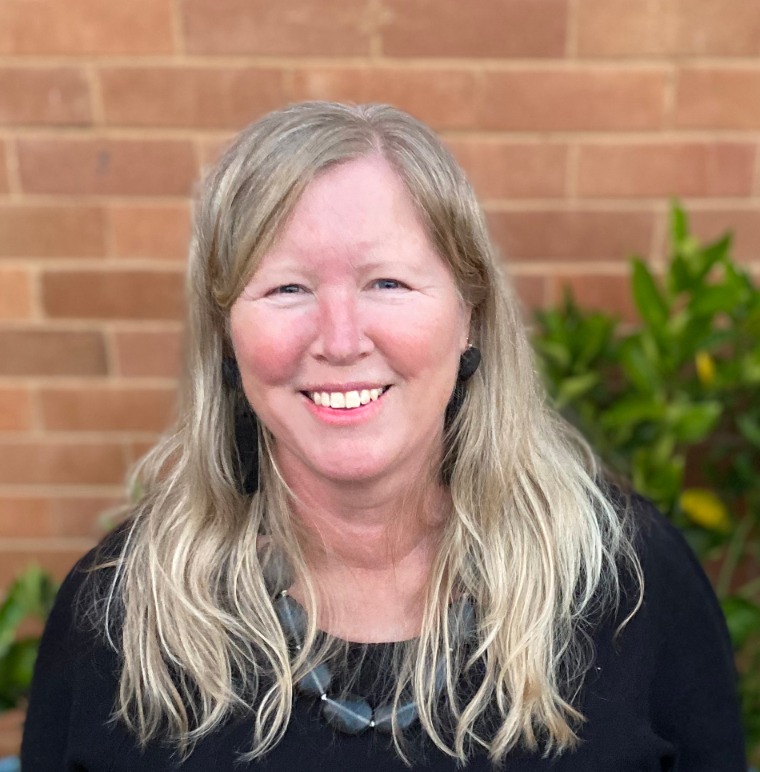 Tracey Mansted is a trauma therapist at Trauma Warriors, an empathic psychodynamic psychotherapist, meditation teacher and EFT practitioner who lives on Ngunnawal Country in Watson, Canberra. She sees adolescent and adult women at her psychotherapy practice, Empathic. Tracey started her first psychotherapy practice in 1998 and has recently moved to the ACT and opened her third practice. She currently has some availability for new clients.
Good Morning
My first social action of my usual Wednesday – after saying good morning to my husband – is cat greeting: having one or both of our two Burmese kittens jump up on the bed to say "hello, and where is my breakfast?".
This is usually followed by a quick session of fetch as I throw a cat toy down the stairs while I am getting dressed in exercise clothes. The kittens rush to pick up their soggy toys and drop them at my feet again and again.
Morning Yoga
I am a person who needs routine to focus and one of those routines is early morning yoga: I do yoga as I feel the importance of being consciously in your body, but I also appreciate the importance of having just one focus at a time. At times I have tried daily yoga and daily meditation, but in reality I can only manage the time and ease of one big focus at a time! I am not always doing daily yoga however: sometimes my morning routine is daily meditation, sometimes its walking through the trees, sometimes it is drawing. In my fifties I have come to realise and accept that I can maintain only one daily morning habit, with consistency and depth of engagement and being in the moment, and I am okay with that.
I've been doing yoga on and off since I was 6 years old. My mother was "one of those mothers" who used to do yoga on the beach, including handstands, in her bikini in the 1970s. She practiced every day. I met my husband at yoga in 1999, back in Newtown, Sydney after I had opened my first psychotherapy practice.
Domestics & Garden Pottering
I put a load of washing on. I then make a large pot of tea for myself and my teens (aged 16 and 18) and I have a wander and a wonder in the garden, harvesting fruit and veges or doing a bit of weeding or watering. There is something so satisfying about pottering outside, looking intently at growing things. I notice the insects, drink in the colours, smell the fragrances, talk to the birds…I need to keep my eye on the time as I can easily spend hours outside in the flow of just being.
I have a coffee made by my favourite barista (my husband) and breakfast with him and our teens (which often includes our eggs and home baked gluten free sourdough) if they are up and about: it is currently university holidays.
I visit our chooks, taking food scraps which they cleverly turn into beautiful eggs.
Psychotherapy Start Up
I walk across our garden into the separate therapy studio building and turn on the air conditioning, the HEPA and UVC filters in the therapy room, put out the hand sanitiser and Check In CBR code outside the waiting room entrance. Bring in any fresh flowers from the garden – roses are flourishing in this cooler Canberra summer – tidy the doormat, and pull a few weeds from the garden at the entrance to the waiting room.
I stand at my desk and draw a quality prompt card and do a quick 5 minute grounding and breathing or tapping routine to focus my mind and ready myself for my clients.
Preparation & Connection
I find it important to be receptive and open to consciously connect with each client.
Even before my client arrives I am already thinking and gently "attuning" to her as I ponder how her week has been. This attunement is a long held psychodynamic principle.
As Dr Dan Siegel says "When we attune with others we allow our own internal state to shift, to come to resonate with the inner world of another. This resonance is at the heart of the important sense of 'feeling felt' that emerges in close relationships. Children need attunement to feel secure and to develop well, and throughout our lives we need attunement to feel close and connected."
Sigmund Freud coined the term "einfühlung" (inter-feeling or empathy in English) in 1925 and this "inter-feeling" has now been demonstrated and its effectiveness in improving clinical outcomes has been shown in research studies using brain imaging. Right brain of therapist and right brain of client can move together, echoing and reflecting brain wave frequencies, that is – once trust and a reciprocity and therapeutic alliance has been built. This is the neurology of psychodynamics in action: making the unconscious conscious together, sharing non-verbally through the energy of the brain.
Routines
I see my clients from 10am until 5:50pm. I offer fifty minute sessions, with 10 minutes to take notes and to clean and tidy the room when sessions are back to back. Sometimes I will sit and meditate in this break time.
I like to have my main meal of the day at lunch. It is a time for our family to come together and enjoy food, share what they have been reading and studying or just for happy chatter. I take an hour for lunch, or two if I need to do a kid drop-off or pick up. If I'm doing a drop off in the city I like to walk the middle lake circuit, listening to a podcast or chatting with my husband.
I love living here in Canberra – a glimpse of Galambary (the Ngunnawal name for Black Mountain) or the glassy shimmer of Lake Burley Griffin always makes me feel a shiver of happiness and contentment. I am thankful to live here.
At Day's End
At the end of the therapy day, after the last client has left, I write any additional clinical notes as needed. I check social media feeds, reply to emails, and do other admin.
I clean and tidy the therapy studio, then sit and breathe, letting the day go.
It reminds me of a passage in Peter Pan where the mother tidies the minds of the children while they are sleeping…I do feel that I as a psychotherapist I am a kind of symbolic mother/therapist who helps to witness, hold and contain the thoughts, feelings, fears, and wishes of her clients, through the session and through the week in between; ready for the next session, the next week.
Therapy Reading & Listening for Pleasure
If I have any sessions free in the day I'll aim to do a least one session's worth of reading of my current academic text. I am deep in Bessel Van Der Kolk's "The Body Keeps the Score" at the moment, with many old books and new books lined up waiting! So many books, so little time.
I have always loved to learn new things, and the field of psychodynamic psychotherapy is especially rich at the moment. There are lively groups on Facebook filled with academics and psychoanalysts, some that have been practicing for 40 years or more. It is intriguing to realise that a form of media that can cause social harm and foster division also has the potential to educate, enrich lives and share wisdom.
The communication changes COVID-19 has brought about in the last two years has enabled amazing professional development events on Zoom and other video based programs. Since the pandemic I have participated in trainings broadcast live from Texas, New York, London, Perth, Sydney, Brisbane, Melbourne, Wollongong and more.
Likewise, there are always podcasts to listen to, and I try to listen to one a day while folding washing or washing up, cooking, or weeding.
Walking in Community
Ideally I like to have a walk every day should time and parenting duties allow. Living at the foot of Mt Majura there are greenways all around us. I might walk up the mountain, or along the greenways, or walk over and visit a friend. Watson is a lovely place to live, with a strong local supportive community. I really enjoy the mix of ages here, from expectant parents right through to elders. We have a very active Buy Nothing group and there is usually a household donation or pick up that is needed.
Choir
Early evening is full of teen activity drop offs and pickups but on Wednesdays it is the turn of us parents: choir night! A chance to sing and be with others making music together. We are performing at the National Folk Festival this Easter and have a lot of rehearsing to do. Before choir practice, I like to rehearse, checking my pitch, reading the music, and listening to practice tracks while having a quick dinner.
Using your voice, even just humming, or singing, is a powerful way to get back out of one's busy mind and back into one's body. In poly-vagal parlance it is a way to move through to release stress and trauma, to being able to vocalise fears and feelings. I have loved to sing since I was a child, though this is the first choir I have joined in forty years! It was a challenge I set myself as I had been nervous to sing in front of others, and doing an audition was tough but satisfying.
Doctor Who, Again
Once back from choir, there is usually time to watch a show together. At the moment our family series is Doctor Who – a rewatch from the ninth Doctor onwards. If not all of us are home, I like to watch French and Scandinavian crime dramas to unwind.
And So To Bed
I set out my exercise clothes at the end of the bed: this stops me procrastinating in the morning.
Then at the very end of the day, before I get into bed, I do a quick energetic "clean and tidy-up" using Evidence Based EFT Tapping: a stress release technique that uses acupressure points. For many years I used to do a before bed meditation to wind down but I find tapping so much more effective. If you want to know more about tapping, I've included my bedtime routine below.
"I sit quietly and ask myself what I am feeling, and check in with the strongest or most unsettling feeling. I may place my hand on where that feeling is in my body, look for what thought or memory has prompted it, and then try to focus and find the most fitting words for the physical/emotional sensation.
Once I have a felt sense of the words, I tap with the fingertips of one hand on the side of my other hand and say aloud a statement such as "even though I feel tired and worried I won't be able to drop off to sleep, I deeply and completely love and accept myself".
I'll say something like this three times, all the while tapping on the acupressure points on the side of my hand. As I say it three times I may change the wording to make it feel more fitting and better matched to the sensation.
I then do a round of eight acupressure points, tapping with my fingertips and saying words and feelings as they come to me. At the end of the circuit – which takes about two minutes – I take a deep breath, relax and check in again.
Tapping is a fast, evidence based, well researched way to reduce your stress and release tension in your body and mind before bed. If you want to know more, search for videos from Dr Peta Stapleton. She is a leading Australian researcher and practitioner. I am happy to incorporate tapping into therapy sessions as requested, or to do a straight EFT Tapping session if wished."
This before bed routine is like a stress release circuit breaker; it allows me to say the things I need to clear out loud, ready for a good nights' sleep. I can feel the tension and niggles reduce from start to finish.
And So To Sleep
Thank you for sharing my usual Wednesday!
Connect with Psychotherapist Tracey Mansted
Check out more photos of Tracey's day on her blog.
Empathic on Facebook
Find more information on Tracey Mansted and her practice at Empathic in Canberra.
If you would like more information before making a booking, Psychotherapist Tracey Mansted offers a free 15 minute phone call appointment to see if she is a good match for you. You can book this call at https://empathic.com.au/fees-and-booking/
More about Evidence Based EFT Tapping and Dr Peter Stapleton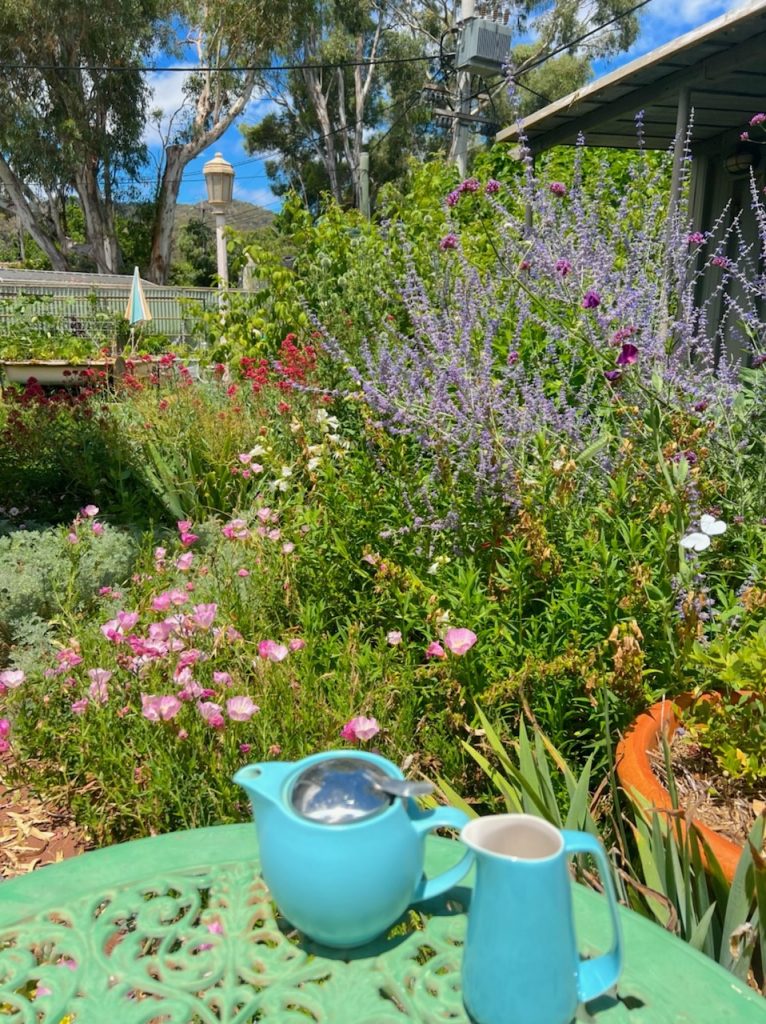 Would you like to build a thriving private counselling or psychotherapy practice from the inside out? Come and join your colleagues and I in my free Facebook group, Opening the Door on Private Practice.