Welcome to my guest post series: A Day In Private Practice. Meet Psychotherapist & Clinical Supervisor, Andrea Szász.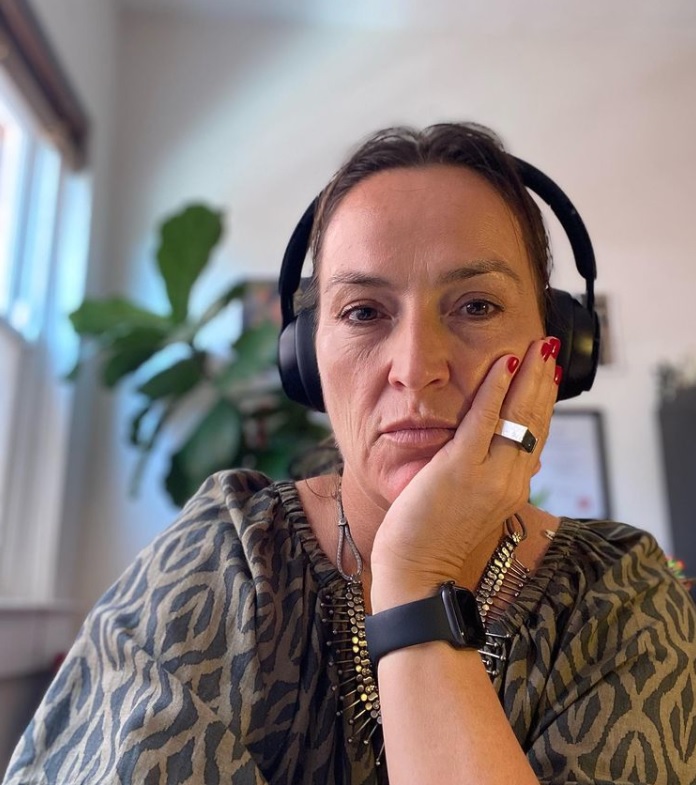 Andrea Szász is a Psychodynamic and Somatic Experiencing Practitioner, Clinical Supervisor and Associate Clinical Lecturer at the Sydney University's Trauma-Informed Psychotherapy training. She is a Clinical Member of PACFA, is a trauma therapist at Trauma Warriors, runs workshops based on Brené Brown's work and offers assessment in the Adult Attachment Interview. Currently, she is also working on her PhD. Andrea works online from a home office and in Bondi Junction, Sydney at her Brave Therapy™ headquarters.
A Tuesday in Private Practice with Andrea Szász
6.30am: Wake Up & Start Slow
I wake up enjoying a slow start with tea and coffee brought to me (most days) in bed. Then I am graced with my usually very dismissive cat Ruski (who we renamed Zelensky recently) for a cuddle. This is an essential part of the day since he ignores me for the rest of it. After reading some newspapers, around 7-7.30am, I either go for a jog outside in nature or do a yoga or pilates class at home. Following that, I have breakfast and make food for the rest of the day. Usually, I make either a well-packed sandwich or a sober noodle salad and take some home-baked cookies and fruit with me for afternoon tea.
9am: I Start My Workday
Around 9am, I start my workday by attending to emails, accounting, advertising and organising in my home office. I spend at least half an hour on my PhD each day, writing or coding Adult Attachment Interviews, more on Mondays, which are my professional development /research days.
10.30am: Walk To My Office
Around 10.30am, I take a 30 minute walk to my office. I use this walk to listen to podcasts or catch up with friends or family via phone. Being a therapist means I sit a lot with clients, so I enjoy connecting with others other than my clients while moving around.
11am: See Clients and Supervisees
I see my psychotherapy and clinical supervision clients from 11am or 12pm until 7pm with an extensive break for lunch, and I take smaller breaks for re-charge and note-taking. As a somatic experiencing practitioner, I have many fun things to play and move with in the office, which I often do.
7pm: Home & Dinner
After seeing my last client, I walk home without making calls, letting myself reflect and digest the day.
At home, my partner and I figure out dinner. We love eating great food, so it is always a 'thing' that we enjoy doing together. I enjoy making anything by Ottolenghi; I love the aromatic herbs, and the creative ways vegetables are used in his recipes. Then, after some stretching and dinner, I often have a short infra sauna session, shower or bath.
10pm: Bedtime
I often finish the day with some light tv, like MasterChef or Doghouse. Currently, I love reading anything from Olga Tokarczuk and generally sleep by 10pm.
When I am not working, I love spending time with friends and family, live music which I am glad to get back to, dancing, hiking, and looking after a piece of beautiful Gumbaynggir Forest that we have become stewards of.
Connect with Psychotherapist & Clinical Supervisor Andrea Szász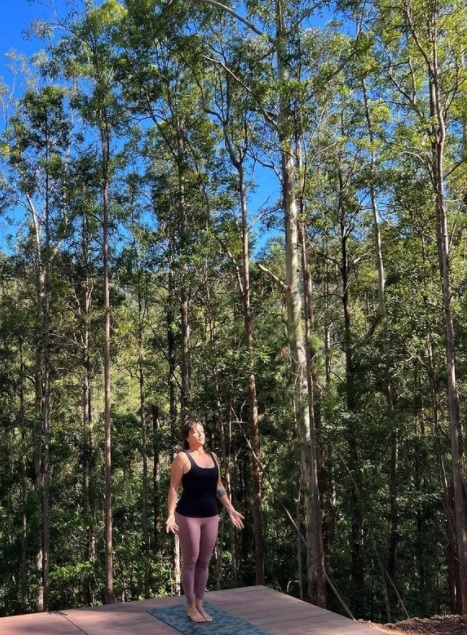 Would you like to build a thriving private counselling or psychotherapy practice from the inside out? Come and join your colleagues and I in my free Facebook group, Opening the Door on Private Practice.