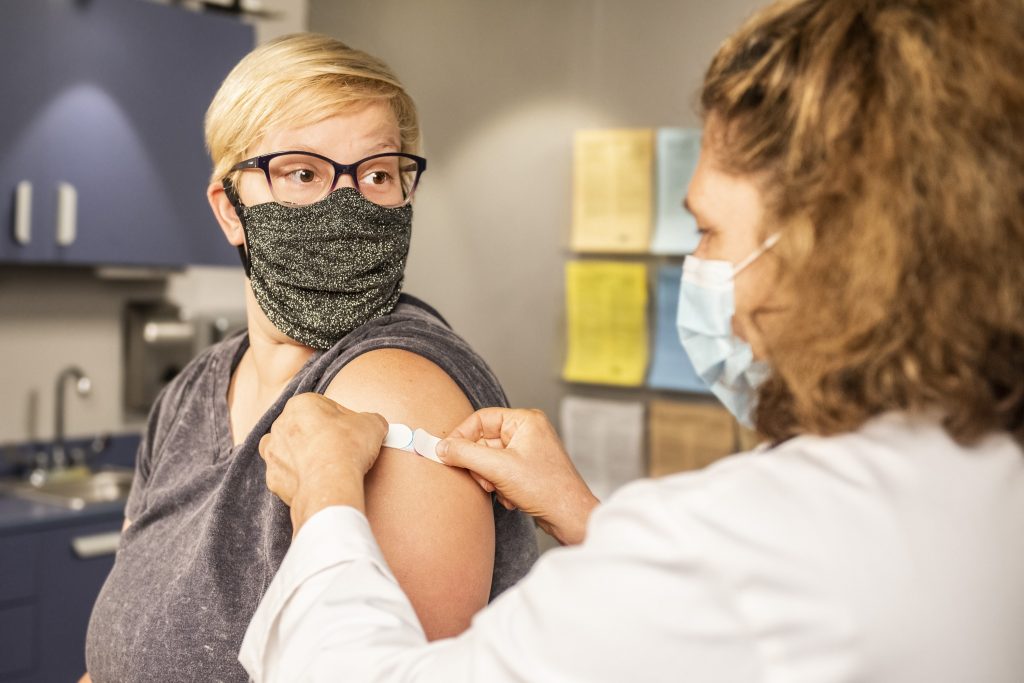 In Should I Get the COVID Vaccine?, Immunologist Dr. Tania Gourley answers all of your questions about whether you and your clients should get vaccinated or not. She also does some myth busting about the COVID vaccine conspiracy theories.
Dr. Tania Gourley received her Ph.D. in 2002 from the University of Michigan in Microbiology and Immunology. Her post-doctoral training was with Dr. Rafi Ahmed at Emory University, a world leader in immunological responses to viral infection and vaccination. Dr. Gourley's post-doctoral research focussed on the antibody and T cell responses to both viral infection and vaccination including influenza vaccination in immune compromised individuals. Currently, she is working as a Senior Project Coordinator in the Dept. of Microbiology and Immunology/Emory Vaccine Center at the Emory University School of Medicine. Dr. Gourley manages research studies on viral immunity including a Covid-19 study which is evaluating the longevity of the immune response to the SARS-CoV-2 virus in infected individuals over a two year period. Dr. Gourley grew up in New Zealand and currently lives in Atlanta, Georgia with her husband, two children, and three dogs.
In this episode, Dr Tania Gourley myth busts many of the concerns that our clients are also concerned about. You can listen to the episode here:
Click here for the Show Notes and links to the resources mentioned in this episode.
Informed Consent Contract for COVID-19 In-Person Therapy Sessions + Vaccination Requirement Letter Template. Buy Now!