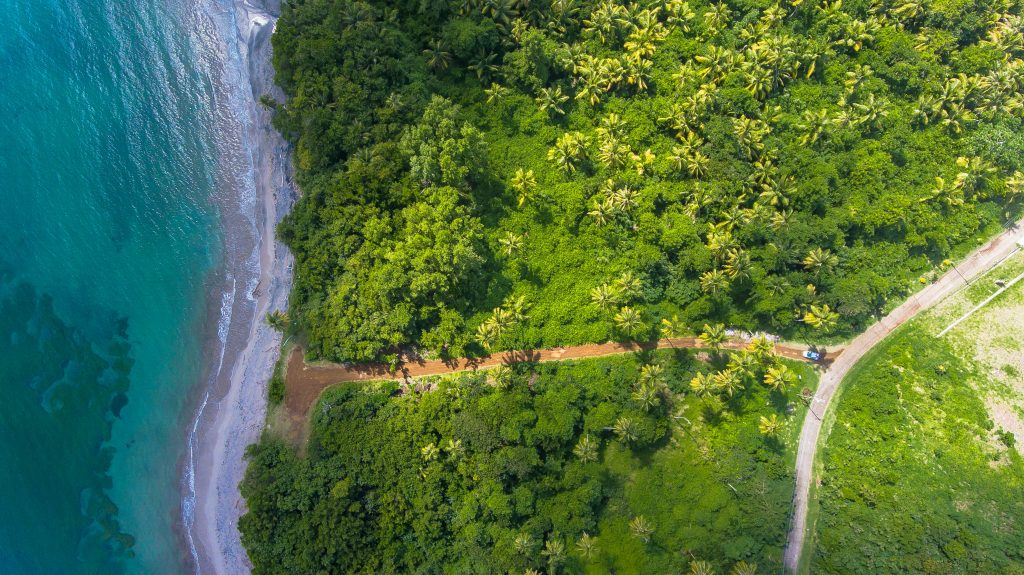 Welcome to my blog on the The Best Climate Change Documentaries on the Planet. I hope this will contribute in some way to us educating ourselves as therapists about climate change and eco-anxiety. These concerns are increasingly showing up in the therapy room and what better day to raise awareness than on Earth Day!
Earth Day
Earth Day is a global annual event aimed at:
educating us about the threats to our planet
encouraging us to appreciate everything the our earth offers
prompting us to discuss and take action around environmental causes
Awakening to Nature
Midway through the Coronavirus crisis, I was catapulted into an existential crisis and dark night of the soul, where many of my privileged, modern day activities lost their value, meaning and purpose. With a 20 week lockdown and another stint of homeschooling on the horizon I turned to nature as a source of nourishment and healing. I literally went and sat in the dark woods and read books on wintering and witchcraft! I abandoned formal schooling for my kids as much as I could – we did the bare minimum. As I started to emerge from the darkness, I took them with me to the bush each day whilst I participated in my daily ecotherapy training exercises – a training I had started earlier that year. My daily ecotherapy practice provided a still point amidst the COVID chaos. It fostered a deep sense of internal safety and security. My eco or nature therapy practice is something that continues to sustain me in both my personal and professional life, especially as I awakened to climate change concerns and the eco-anxiety that often accompanies that.
What is Eco-Anxiety?
In 'Eco-anxiety': fear of environmental doom weighs on young people, Health Editor, Andrew Gregory writes that Increasing levels of "eco-anxiety" – which is the chronic fear of environmental doom – is likely to be underestimated and has long-term damaging effects. Mala Rao and Richard Powell, in the British Medical Journal, said eco-anxiety "risks exacerbating health and social inequalities between those more or less vulnerable to these psychological impacts".
A survey in 2020 of child psychiatrists in England said that 57% of them are seeing children and young people distressed about the climate crisis and the state of the environment. That climate anxiety is not confined to the UK was confirmed recently by the largest international survey of climate anxiety in young people aged 16 to 25 to date, which showed that the psychological burdens of climate change are "profoundly affecting huge numbers of these young people round the world."
The Australian Medical Association (AMA) recently declared climate change a health emergency. Unprecedented weather events across Australia are already demonstrating devastating impacts on the mental health of Australians due to unseasonal drought, fires and floods. These extreme weather events have resulted in the loss of homes, land and livelihoods.… Global statistics estimate that since 2017 the majority of people forced from their homes around the world were displaced as a result of climate-related disasters.
Climate Change and Covid
There is growing evidence that many of the same human activities that are contributing to climate change are also contributing to the emergence of new diseases and also to their spread. According to professor Daniel Brooks, emeritus of ecology and evolutionary biology at the University of Toronto, "We live in a world in which human population expansion and increased density, and increased globalization of travel and trade act synergistically with climate change to produce an explosive emerging disease crisis that represents an existential threat to technological humanity…. So, rather than being discrete threats that just happen to collide, pandemics and climate change are, in effect, co-travellers."
Whilst COVID has been a dark period of devastation and loss, it has also allowed many of us the opportunity to spend more time in nature to wake up to the climate crisis.
So what is our role as therapists?
At the rate that climate / eco-anxiety is growing, firstly, we must seek to be educated about the environmental concerns that our clients are increasingly bringing to us. It is also important that we foster and deepen our own relationship with nature. Finally, we need to walk the talk and take small steps to living a greener life.
There is a tendency to pathologise people suffering with mental health concerns, including those who suffer with eco-anxiety but Friends of the Earth write,
eco anxiety is not a mental health problem that needs to be fixed or cured, rather it is a healthy response to the situation we are facing.
so it is important that we work in a non-pathologzing way with these concerns.
Here I have rounded up the best climate change movies and documentaries on the planet – they'll make us want to hug trees, clean up the earth, eat less meat and fight for endangered animals. Not all of these docos and movies are easy to watch, however, it's not all doom and gloom either; many will have us come away with a sense of optimism and some relatively simple steps to implement in our own lives and possibly to help our clients have a sense of power and control in theirs.
The Best Climate Change Documentaries on the Planet
COVID 19
This powerful documentary presents never-before-seen footage that shows how living in lockdown opened the door for nature to bounce back and thrive. Across the seas, skies and lands, earth found its rhythm when we came to a stop.
As COVID swept the globe, BBC One announced a unique natural history documentary, titled Planet Earth: A Celebration, which aimed to lift viewers' spirits during the uncertain times of the coronavirus pandemic. Sir David Attenborough recorded a new narration for the programme, which featured eight sequences from Planet Earth II and Blue Planet II.
Climate Change
This is the movie that ignited a worldwide conversation about climate change. It follows former United States Vice President Al Gore's campaign to educate people about global warming. The sequel, An Inconvenient Sequel: Truth to Power, was released also. Al Gore remains an avid climate activist.
Presented by Sir David Attenborough, Climate Change: The Facts is a comprehensive and rundown of the current global situation. There are interviews with leading climate scientists and activists such as James Hansen and Greta Thunberg.
Aired in early 2021, this series focuses on the natural forces which shape our planet, and enable life to flourish here: the sun, volcanoes, oceans, and weather. In addition, the programme takes a look at how humans have impacted the planet and its environments and wildlife.
Watch on BBCiPlayer or Prime Video.
The Earthshot Prize: Repairing Our Planet
Earthshot is a global environmental prize launched by Prince William and The Royal Foundation in October 2020. Each episode focuses on competitors trying to repair our planet. Ground-breaking solutions to our greatest environmental challenges are explored – highlighting some of the most extraordinary practical projects that can be rolled out across the world.
Watch on BBC iPlayer and Discovery+
This documentary follows teenage climate activist Greta Thunberg throughout her many climate activism initiatives – from going on strike at school in her native Sweden to addressing the world's leaders at the World Economic Forum.
Watch on Stan.
Released on Earth Day 2020, this film from National Geographic charts the progress of Jane Goodall over the 60 years since she moved on from her ground-breaking discoveries as a primatologist and became an activist for global environmental change.
Watch on Disney +
In Bill Gate's post Microsoft career, he's tackled some of the world's biggest environmental problems—from sanitation, to vaccination and climate change. Part of his exploration is about the role that nuclear energy could play in climate solutions.
Watch on Netflix.
If you're feeling hopeless in the face of climate change and aren't sure whether there's anything we can do, then Disobedience is for you! This film shows us what can happen when our fellow humans get sick of waiting for governments to act.
Watch on YouTube.
2040 is a feature documentary that explores what human society could look like by the year 2040 if we adopted technologies and practices that already exist. The film portrays how those solutions could mitigate our destructive impact, and regenerate the Earth for future generations. 2040 explores practical, existing ways to fight climate change and ensure a healthy future for generations to come.
Watch on Prime iTunes and Google Play.
Planet Earth
A Beautiful Planet is a visual treat featuring stunning views of our planet as seen from the International Space Station. Jennifer Lawrence (Hunger Games) narrates with an engrossing soundtrack. This documentary is a treat as we get to see what life as an astronaut is like and get a closer look at the effects of global warming.
Watch on Hulu.
Sir David Attenborough narrates us around the big blue planet via the highest peak, the deepest oceans and everywhere in between!
Watch on Netflix.
Animals
This moving documentary follows the daily life of a pig named Gunda who lives on a Norwegian farmstead with two cows, a one-legged chicken, and her own litter of piglets. The film is powerful regardless of the fact that it is shot in black and white and contains no dialogue or subtitles.
Watch on YouTube, Apple TV and Prime Video.
Follow the adventures of baby lions, elephants, penguins, pangolins and more as they learn to navigate the highs and lows of life in the wild.
Watch on Netflix.
Diving with Dolphins & Dolphin Reef
Diving with Dolphins is the follow up to Dolphin Reef, a spellbinding nature documentary film from Disney that followed the coming-of-age story of Echo, a Pacific bottlenose dolphin. Diving with Dolphins is a behind-the-scenes documentary that takes an intriguing look at just how the cinematographers and scientists managed to capture the underwater footage.
Watch on Disney+
This incredible and award winning wildlife documentary narrated by Morgan Freeman follows the survival and mating rituals of Antarctica's Emperor penguins.
Watch on Prime Video.
Blackfish follows the lives of performing orcas in this hard-hitting documentary that exposes the troubling world of marine amusement parks. It follows the story of Tilikum's lifelong confinement at SeaWorld.
Watch on Prime Video or Netflix.
16 months undercover, the team investigates the poaching of elephants and smuggling of ivory to China, ivory's biggest market. This film provides a stark warning to governments that if they don't do more to address poaching, elephants could be extinct within the next 15 years.
Watch on Netflix.
Birds are an indication of a healthy ecosystem. Each year, many bird species migrate from the US to Mexico, and this environmental documentary introduces viewers to the birds and people on both sides of the border.
Watch on Netflix.
Absurd Planet is bound to make you laugh with its cast of quirky animals like the monkeys who relax by giving each other a massage.
Watch on Netflix.
This film examines the astonishing rate at which bees are dying. Bees are some of the most important pollinators on the planet. The death of bees pose serious problems for our global food supply. The Pollinators provide us with some potential solutions for stopping their decline.
Watch on Prime Video.
Wilderness, Plants & Trees
This documentary takes you deep into the heart of Romania's wilderness, which is one of the last strongholds of biodiversity in Europe, for a fascinating look at the animals who roam free there.
Watch on Netflix.
A walk in the woods will never be the same for viewers of The Hidden Life of Trees, a film based on the worldwide bestseller that has profoundly changed how we think of forests.
Watch on Prime Video.
Narrated by Sir David Attenborough, The Green Planet will reveal the strange and wonderful world of plants like never before.
Watch on BBC iPlayer and 9Now.
This amazing wildlife series, with never before seen footage, is narrated by Obama who describes 'Our Great National Parks' as a "journey through the natural wonders of our shared birthright."
Watch on Netflix.
Delve into the magical world of fungi, from mushrooms that clear oil spills to underground fungal networks that help trees communicate.
Watch on Netflix.
The Ocean
Despite two-thirds of our planet being covered by water, the oceans and many of their inhabitants remain an unexplored mystery. Blue Planet is a journey and exploration into our deep marine world.
Watch on Stan.
When Craig Foster met a young octopus swimming near his home, he decided to visit her every day for the next year. Craig says, "What she taught me was to feel…that you're part of this place, not a visitor. That's a huge difference." This moving film will take you on an emotional journey, so be sure to have tissues at the ready!
Watch on Netflix.
Chasing Coral gives us a closer look at the disappearing coral reefs. If you don't know what coral bleaching actually means, what it looks like, and why it's an undeniable indicator of climate change, Chasing Coral will leave you in no doubt.
Watch on Netflix.
Journalist Carig Leeson takes a journey to see how much plastic fills our oceans with help from scientists to show the consequences of the pollution and what we can do about it.
Watch on Netflix.
Seaspiracy focuses on the challenges facing the world's oceans. This documentary highlights how government policies and the fishing industry is leading to the devastation of marine life and global oceanic destruction.
Watch on Netflix.
Isle de Jean Charles, a sinking island off the coast of Louisiana, is set to completely disappear one day due to rising sea levels. Lowland Kids is about Howard and Juliette, teen siblings who have grown up on the island and are soon to become America's first climate refugees.
Watch on YouTube.
This documentary is about the human face of climate change: how people, towns, and whole countries are moving around the globe due to rising sea levels. It follows extreme weather events, and how increasing temperatures affect food supply for populations.
This documentary focuses on the Extreme Ice Survey, which sees a team of adventurers hauling time-lapse cameras across the Arctic to show the effects of global warming on glaciers.
Watch on Prime Video or Apple iTunes.
First Nations: The Traditional Owners of the Land
This documentary examines a key contributor to climate change — the fossil fuel industry — and its disproportionate impact on Indigenous communities. The Condor and the Eagle interviews Indigenous leaders, activists, and organisers, and the film highlights the serious impact the coal and oil industry is having on First Nations communities.
Watch on Roku.
Bushcraft expert Ray Mears explores the natural landscape that shaped the Wild West and the challenges the environment presented for Native Americans.
Watch on Prime Video.
This documentary follows Native American Tribes across prairies, deserts, coastlines and forests as they restore traditional land management practices. The Traditional Owners of the land have successfully stewarded and shaped their landscapes for centuries, however, hundreds of years of colonisation have disrupted the tribes' ability to effectively care for the land. It's time to listen and restore these traditional practices.
Watch on Prime Video and Roku.
Back to Nature is a journey through the Australian landscape and the unique stories of land, deepening our connection with nature.
Watch on SBS OnDemand.
Where The Water Starts reveals how the fragile alpine region, particularly Kosciuszko National Park, the largest in the Australian Alps is seen by a number of Indigenous and non-Indigenous people who were born or live, or who care deeply about it. This documentary highlights the broader context of climate change.
Watch on YouTube.
Home or potential profit? That's the dilemma of those living and working in the Amazon Rainforest. This documentary tells the story of Indigenous activism in Peru, and lethal clashes between protestors and police. This is essential viewing for those who can no longer turn a blind eye to environmental injustice.
Watch on Apple TV.
Food and Water
Cowspiracy delves into the devastating environmental impact of animal factory farming on rainforest destruction, species extinction, habitat loss and more. Find out why this goes unchallenged by watching the film!
Watch on Netflix and Prime Video
Meat Me Halfway takes a halfway approach to the meat eating versus vegan debate. Meat Me Halfway argues that getting meat-eaters to simply cut back (not cut out) the amount of meat they consume, is the key to weaning ourselves off of the factory farm system, which has a catastrophic impact on animal populations and the environment.
Watch on YouTube, Google Play and Amazon Prime.
Food, Inc. examines how massive corporations have taken over all aspects of the food chain. This movie helps us to think twice about the food on our plates as well as some potential dietary changes we need to make for a more sustainable future.
Watch on YouTube, Apple TV and Amazon Prime.
Is your avocado toast harming the planet? Rotten will help you find out. This series unveils the fraud, corruption, and controversy that surrounds popular foods by talking with producers, consumers, and industry experts. Learn how to make more sustainable choices by watching Rotten.
Watch on Netflix.
This documentary explores the links between mass food production, government organisations, pharmaceutical companies, and environmental impacts. What the Health makes us think about what we eat and the impact it has on our planet.
Watch on Netflix.
This Netflix documentary is narrated by actor Woody Harrelson. It explores a "new, old approach" to farming known as regenerative agriculture. Kiss the Ground unpacks the ways in which the earth's soil may be the key to combating climate change and preserving our beautiful planet.
Watch on Netflix.
Leonardo DiCaprio uses his clout to meet with scientists, activists, and world leaders around the globe to discuss the dangers of climate change and possible solutions to the many problems it presents. Before the Flood highlights the unmissable link between animal agriculture and environmental devastation.
Watch on Disney+
In the name of profit, the bottled water industry is literally suffocating the planet whilst sucking it dry. This sustainability documentary is a must-watch for anyone not already using a recyclable water bottle.
Watch on Amazon Prime.
Explained – The World's Water Crisis
Explained gives a great overview of the water crisis, why water is such a valuable resource, and how it has become so scarce.
Watch on Netflix.
The Fashion Industry
Do you know who pays the price for those cheap clothes we buy? The True Cost tells us about how they are made, where they are made, by whom and the shocking environmental impact this has on people and the planet.
Watch on Netflix.
90 billion cubic metres of water is used every year making clothing. Narrated by actor Jason Priestley, Riverblue examines fashion's effect on waterways, as well as the solutions that we can turn to for a sustainable future.
Watch on Netflix and BingeTV.
Ethical fashion documentary, The Machinists shows us a lesser known part of the high street store equation: what goes on behind the scenes of these fast fashion giants such as H&M and Zara?
Watch on Netflix and Prime Video.
This documentary about the fashion industry hears workers discuss why they think westerners throw out so much stuff. Watch Unravel to find out what happens to our discarded clothes.
Watch on YouTube.
House and Home
This long-time series is about how eco homes come in many guises, from super-modern new builds to retrofitted Victorian terraces. Grand Designs examines home projects that push the boundaries of sustainable architecture.
Watch on ABC iView and BBC iPlayer
Each episode revolves around people's dreams to build a tiny home. While this series is light-hearted, it is highlighting an important message about consumerism which could have a significant environmental and financial relief on the planet. How much stuff and space do we really need?
Watch on Netflix.
Sustainable Travel
How to Save Tourism from Itself
The travel industry was the first to be impacted by COVID 19 – what better time to turn inwards and reflect on itself? The ideas addressed in this video could help reshape the tourism industry.
Available on YouTube.
Crowded Out: The Story of Overtourism
Crowded Out explores overtourism and its impact on holiday hotspots. This movie explores the effects that mass tourism can have on culture, infrastructure and the quality of life for locals.
Watch on YouTube.
Vendemmia tells the story of the Cinque Terre, one of the most popular tourist destinations in Italy and a UNESCO World Heritage Site. Cinque Terre used to be a quiet and underdeveloped place, pre-pandemic, it was overcrowded with millions of tourists each year. Cinque Terre is confronted with the question of how to maintain its congruence in the face of overwhelming tourism.
Watch on Prime Video.
This travel documentary illustrates how international backpackers can alter some of the world's most remote areas. Think Full-Moon parties in Thailand as one example. The film also presents examples of more sustainable travel alternatives.
Watch on Prime Video.
Bye Bye Barcelona looks at the challenges that Barcelona faces due to the enormous and ever-growing number of tourists that visit each year. It highlights the need for global destinations to carefully consider how they can promote sustainable travel.
Watch on YouTube.
Sustainability
In series one, Zac travels around the globe to France, London, Iceland, Sardinia, Puerto Rico, Costa Rica and Peru. It focuses on travel, life experience, nature, green energy and sustainable living practices. Season 2 filmed solely around Australia, is due to air this year.
Watch on Netflix.
Waterschool follows six young women living along major rivers that have been inspired by Swarovski Waterschool's program to become local leaders. This is an uplifting story that highlights the power of education and youth. It is a great sustainability documentary for educators and young people thinking about getting more involved with their communities.
Watch on Netflix.
Islands of Faith takes you into seven different religious communities and shows us how their religion informs their treatment of the environment. The core theme of this movie is that as humans, we are caretakers of the land. We sure could learn a thing or two about sustainability by watching this show.
Watch on Netflix.
Can we be happier with less stuff? This is the question Minimalism looks to answer as it examines sustainable living and interviews a range of people who have embraced a minimalist lifestyle.
Watch on Netflix.
Broken focuses on the deception and lack of transparency in the production and marketing of consumer goods. It addresses topics such as makeup, cheap furniture, and recycling. It also exposes some supposedly environmentally friendly marketing ploys.
Watch on Netflix.
Acknowledgment of Country
I would like to acknowledge that I live and work on Gayamaygal and Garigal Country. I pay my respects to First Nations, the Tradition Owners and their Ancestors past, present and emerging.